San Diego Driveway Repair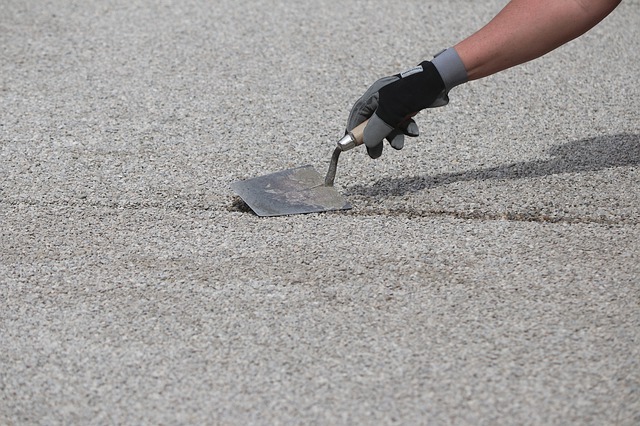 Our driveway installation is stellar, but did you know we do concrete driveway repair? Driveways can last for many decades, but they will eventually need to be repaired. Over time, your driveway will succumb to the elements and the daily wear-and-tear of life. But don't worry; our concrete driveway repair services are here to help.
We have a team of experienced professionals who know how to repair all types of driveways. Whether your driveway is cracked, hollow, or needs a little TLC, we can help. We use the latest techniques and materials to ensure your driveway looks as good as new. Call us today at (619) 637-3200.
Lots Of Solutions For Driveway Repair
We won't normally put you in a corner for choices. Our crew knows the ins and outs of every concrete driveway repair option.
Patching and Filling
One of the most common driveway repair services we provide is patching and filling cracks. Over time, the sun, rain, and snow will cause even the best concrete to crack. It's important to address these cracks as soon as possible to prevent them from worsening. We will inspect your driveway to find all the cracks and then fill them with a high-quality, long-lasting filler.
Sealing
Another service we offer is sealing. Sealing your driveway is important because it protects the concrete from the elements and makes cleaning easier. We use a high-quality sealant that will last for many years.
Resurfacing
If your driveway is starting to look a little worn, we also offer to resurface it. This is a great way to give your driveway a new lease on life. We will remove the old surface and then apply a new layer of concrete.
Concrete Engraving
We also offer concrete engraving if you're looking for something a little different. This is a great way to add some extra personality to your driveway. We can engrave any design or logo into the concrete.
Engraving can hide minor issues with your driveway or even use those issues as contributors to new patterns and designs. 
Concrete Recoloring
Another option we offer is concrete recoloring. This is a great way to change the color of your driveway without having to replace the entire thing. We use high-quality stains and dyes to achieve any color you can imagine.
Concrete Slab Jacking
Is your driveway sinking? Showing a list? We can raise damaged sections back to their original level with slab jacking. If only they'd had something like this for the Titanic.
Repairing Your Driveway Is Easy With Us
If you need driveway repair services in San Diego, we are here to help. We will inspect your driveway and recommend the best course of action. We use the latest techniques and materials to ensure your driveway looks as good as new. Contact us today to schedule a free consultation.
You can find us in San Diego County by dialing (619) 637-3200.